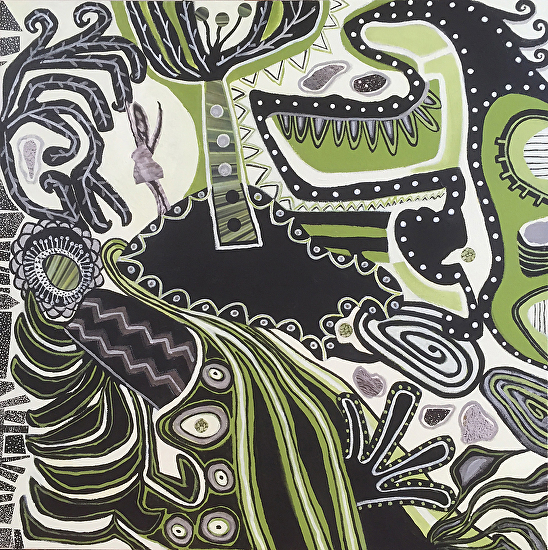 Bright, Bold, Colorful, Flat, Stylized, Semi-Abstract to Abstract,
Contemporary Paintings in Acrylic on Canvas . . . that is my world of ART

Bold colors and stylized, primal subjects in both representational and non-representational abstracts, my work is deeply connected to my early life experiences. I find daily inspiration from my boundless obsession in creating patterns and sewing from my youth. I carry that knowledge over and expand on it in my paintings. As a professional illustrator for many years, illustrating for many top magazines, that experience serves as a catalyst for my paintings as well.